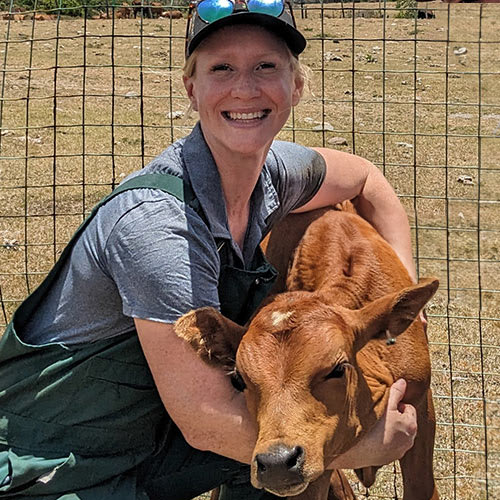 Dr. Haley O'Connell
Dr. Haley O'Connell was raised on a farm in the Kent Valley. She grew a love for animals at an early age. She attended Washington State University where she graduated with a Bachelor's of Science in Animal Science. After graduating from undergraduate school Dr. O'Connell began her career in the veterinary industry as a veterinary technician for a local ambulatory equine vet. She also worked part time at a small animal veterinary Hospital in Burien as a veterinary assistant.
Dr. O'Connell graduated in 2018 from Ross University School of Veterinary Medicine with high honors. While in veterinary school, she found a strong interest in veterinary nutrition and helped found a student chapter of the ACVN (American College of Veterinary Nutrition) club. Dr. O'Connell attended U.C. Davis School of Veterinary Medicine for her clinical year. At UC Davis she developed a strong interest in ophthalmology, and still finds her eye cases the most fascinating.
Dr. O'Connell began her veterinary career in a rural town of Northern California as a mobile veterinarian. Although she intended on primarily caring for horses, she became passionate about caring for all domestic species of animals. Dr. O'Connell has developed a strong interest in animal dentistry. She enjoys seeing the improved quality of life in patients after receiving dental cleanings. She also enjoys counseling clients through every life stage of their pet in order to best care for their pet on an individual basis.
Dr. O'Connell lives with her husband, Brad who is a software engineer. They have two dogs, Orb and Taz. Orb is an 11 year old Chihuahua mix who lives for her morning walks. Taz is the newest addition to the clan and is a young Australian Cattle Dog. They also have a small flock of chickens. In their free time, they enjoy riding bikes. Haley's hobbies include gardening, hiking and playing soccer. She likes to attend sporting events to cheer on the "Cougs" or the "Hawks".